Posted on
November 10th, 2013
by Caroline
I can hardly believe it, but I am now more than ten weeks into this internship. This fall is going by quickly! Anyway, here's a quick update on what I've been up to.
Clinical: Renal  (Inpatient)
This rotation was slightly daunting for me, as I personally think that the renal diet is difficult to follow—I can keep track of which foods are full of fiber, fat, cholesterol, protein, etc., but remembering which fruits and vegetables are high in potassium is a little more tedious! It's one of the few diets in which the RD has to tell people NOT to eat as many fruits and veggies as they like.
What I did: I completed a LOT of diet educations during this week. Mostly about the renal diet, but also a couple about carbohydrate counting, and one about food-drug interactions with Coumadin. I actually really enjoy the diet educations. I like having that one-on-one contact with the patient, where we can just talk and solve diet issues together.
My favorite aspect: In addition to the diet educations, I also enjoyed being able to sit in on the meetings in which the doctors decide who is eligible for the renal transplant list. Hint: BMI is a major factor!
Clinical: Renal (Outpatient)
For this rotation, I followed around a dietitian who works at an outpatient dialysis clinic where patients undergo hemodialysis treatments 3x/week.
What I did: I attended the monthly rounds with the clinic's doctor, nurse practitioner, social worker, and dietitian, which provided a very comprehensive view of each patient. I also completed a few assessments.
My favorite aspect: I really love the outpatient setting. I'm not sure I want to work in a dialysis clinic, but some sort of outpatient care is seeming like a good fit for me. I like being able to get to know patients and their personalities, plus having the ability to follow-up over long periods of time.
Clinical: Pulmonary
I had been forewarned that this rotation was more difficult than others, and that prediction turned out to be true. There is a lot to keep track of for patients on the pulmonary unit, in particular, ventilator settings. I learned more during this week than any other week, for sure.
What I did: I completed a lot of tubefeeding and TPN recommendations. As a result, I am at a point where I feel very comfortable doing them, and I can complete them relatively quickly. I also got to observe the dietitian complete an assessment for a patient with cystic fibrosis.
My favorite aspect: I wish I had had more time with the patients with cystic fibrosis. It's such a complex disease that influences so many aspects of life that I feel like I could spend years treating that type of patient and still learn new things every day.
Clinical: Women & Infants Center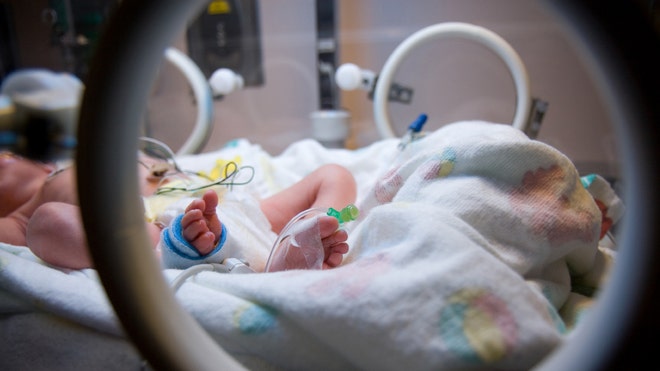 Each of us interns is allowed to choose two clinical electives in which we can complete a week long clinical rotation in a preferred specialty. I chose to complete my first elective at the Women & Infants Center, simply because I would like to get a little "primer" before I start my pediatric rotations at the local children's hospital.
What I did: I spent a lot of time assessing patients in the gynecology and oncology unit. I also saw several patients who had just undergone surgery in the ENT unit.
My favorite aspect: I spent a little time in the Neonatal Intensive Care Unit (NICU), and it was a fascinating experience. My sister is a NICU nurse (at a different hospital), so it was interesting to get to see what she does every day, but also sobering to see such tiny babies struggling for life. I've never seen such miniscule feeding tubes in my life. I also got a tour of the feeding room, where the breast milk is processed and stored, and I liked seeing how the hospital supports breastfeeding and makes it easier for mothers of premature infants to do so.
Filed under: Notes from the Intern